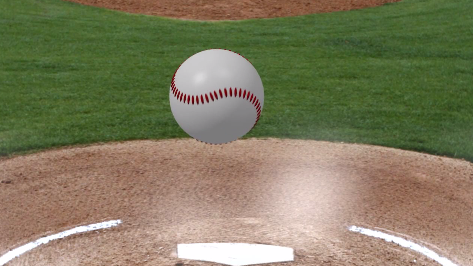 Professional baseball pitchers are able to make a baseball move left, right, down, and even up (sort of) to get it by the opposing batter. The physics behind this can be explained by the Magnus effect.
Read more
---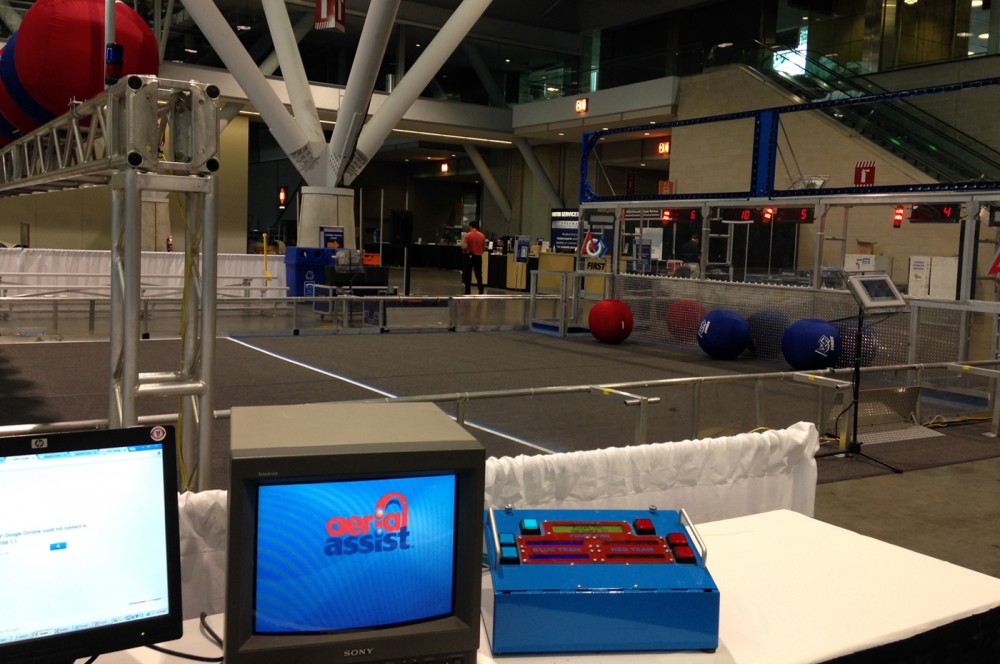 A couple of weeks ago, we exhibited at PTC® Live Global. In addition to manning the exhibition booth and learning about PTC® Creo® Parametric™ 3.0, we were introduced to a fantastic program called FIRST®, which gets kids involved in science and technology.
Read more
---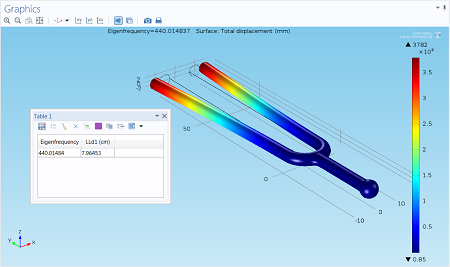 The most streamlined way to find solutions for your design parameters is to use parameter optimization with the LiveLink™ products. This is helpful when you know what results you want, but you don't know the optimal parameter values that lead to them.
Read more
---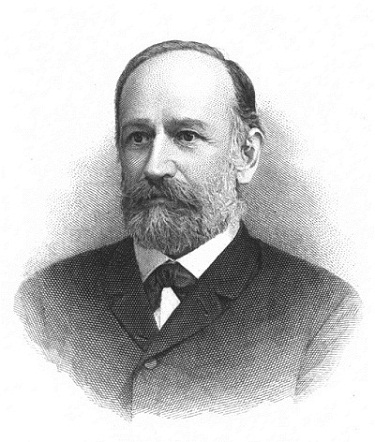 Born 179 years ago today, Josef Stefan was a brilliant Austrian physicist who studied radiation. He is credited with empirically deriving the relationship between the radiant energy of a blackbody and its temperature, known as the Stefan-Boltzmann law.
Read more
---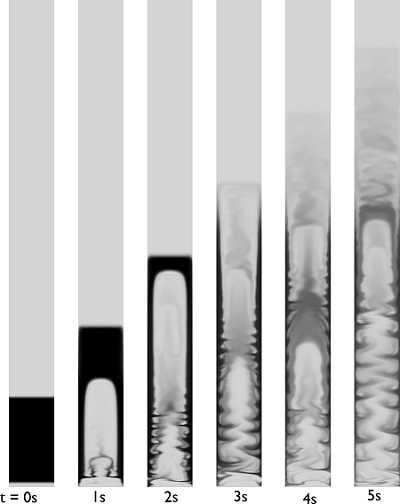 A circulating fluidized bed (CFB) is used to create a homogeneous mixture of gas (usually air) and solid particles to increase the efficiency of the combustion process in boilers. A better understanding of this process will help engineers to optimize their design parameters based on their individual needs. The Circulating Fluidized Bed model in COMSOL does just this, simulating a CFB with a given set of parameters that are easily interchangeable, depending on the needs of the user.
Read more
---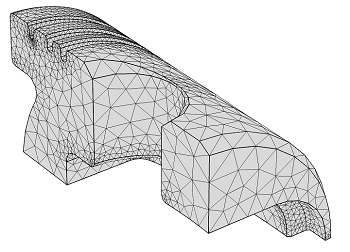 Meshing a geometry is an essential part of the simulation process, and can be crucial for obtaining the best results in the fastest manner. However, no one wants to be bogged down figuring out the exact specifications for their mesh. To help combat this problem, COMSOL Multiphysics has nine built-in size parameter sets when meshing. Here, we'll discuss size parameters for free tetrahedral meshing. Swept meshing with prismatic and hex elements, and other types, will be covered in future postings.
Read more
---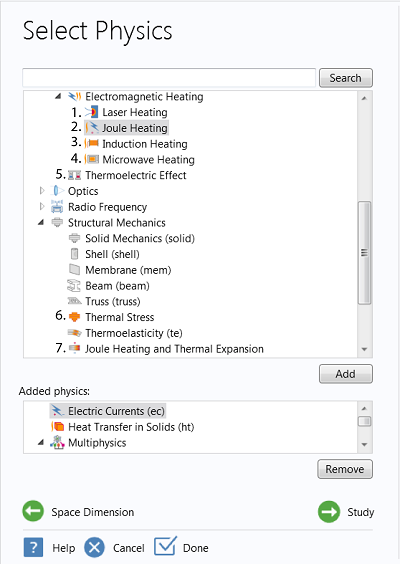 To make it easier and more transparent to define models involving multiple physics phenomena in COMSOL, a separate Multiphysics node has been added as a new feature in COMSOL version 4.4. The Multiphysics node gives you control over the couplings for thermal stress and electromagnetic thermal effects involved in your models. Future versions will include further multiphysics couplings through the Multiphysics node in addition to the multiphysics couplings methods already available since previous versions.
Read more
---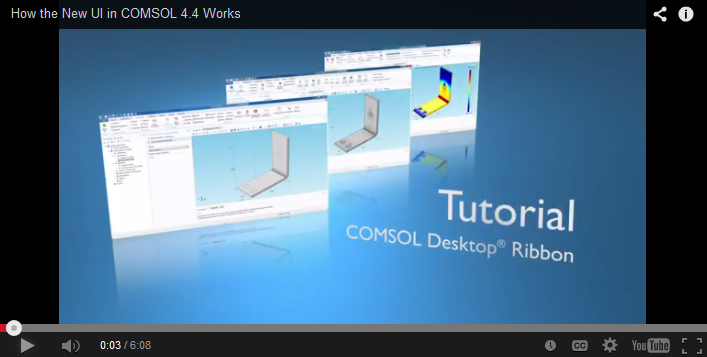 Each COMSOL release aims to create a better modeling experience for our users, usually in the form of new add-on modules and new functionality in existing products. COMSOL 4.4 brings you all that, but it also includes another significant change: a brand new user interface (UI). The new UI contains a ribbon at the top of the interface (for our Windows® users) to make your modeling easier and faster. The ribbon gives you direct access to the functions you would […]
Read more
---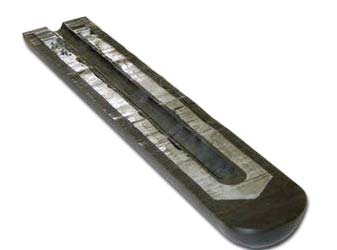 The International Temperature Scale of 1990 (ITS-90) is the industry calibration standard for measuring temperatures throughout the world. The National Physical Laboratory (NPL) works to establish and maintain the ITS-90 through experiments, most notably, thermometer calibration. To better understand and overcome the shortcomings of the experimental process, Jonathan Pearce, at the UK's National Physics Laboratory, turned to simulation. His results yielded fascinating results about the microscopic behavior of the liquid-solid interface during the freezing process.
Read more
---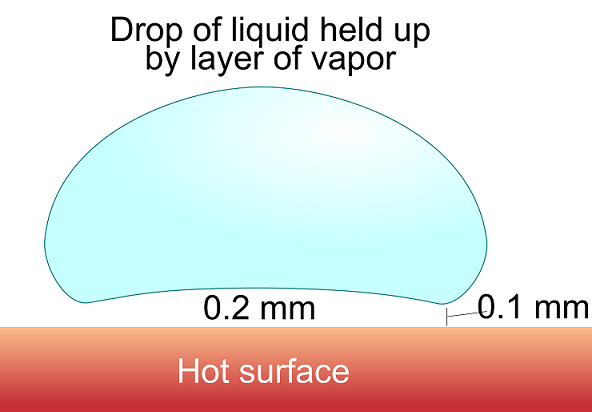 The Leidenfrost effect, also known as film boiling, occurs when a liquid comes into contact with a solid that is at a temperature well above the liquid's boiling point. Upon contact, a layer of vapor forms between the liquid-solid interface, creating a barrier between the two. There are many examples of this phenomenon, ranging from something you may have seen in your kitchen (water "dancing" around in a pan) to things you shouldn't try at home (dipping your hand into […]
Read more
---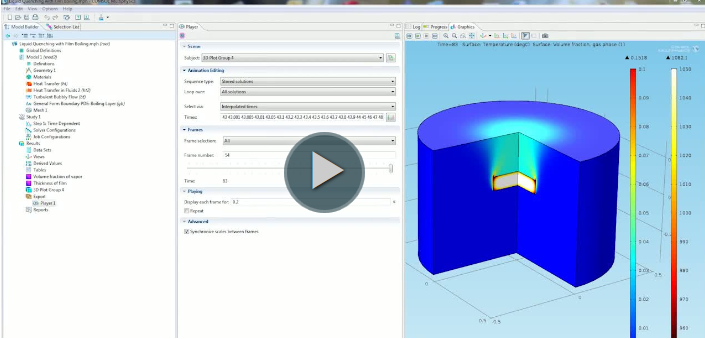 The process of quenching a red-hot metal object in a cool liquid bath is simple in practice, but highly complicated when creating a simulation. There are several phases of liquid quenching, and here we will focus on the initial phase: film boiling. In the accompanying video, COMSOL Certified Consultant AltaSim Technologies details the steps taken to model a nickel superalloy puck that is quenched in a tub of oil.
Read more
---
Get new posts by email
---
Categories
---
Tags