Have you ever run a large parametric sweep overnight, only to discover the next morning that the parametric solver is still not finished? You may wish you could inspect the solutions for the parameters that are already computed while waiting for the last few parameters to converge. The remedy to this problem is to use a batch sweep, which automatically saves the parametric solutions that were already computed on a file that you can open for visualization and postprocessing purposes.
Read more
---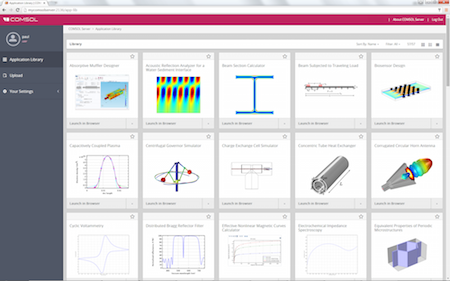 In version 5.2 of COMSOL Server™, you can now launch apps much faster and configure the browser to run only one dedicated app. The Application Libraries, available in both COMSOL Multiphysics and COMSOL Server™, have been significantly updated with lots of examples for you to use and get inspired by when creating your own apps.
Read more
---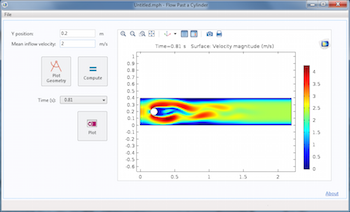 In the Application Builder, included with COMSOL Multiphysics version 5.2, the new Editor Tools window makes it possible to create simulation apps with a lot fewer clicks of the mouse. In this blog post, we will demonstrate how to create an app with Editor Tools using a simple simulation example, as well as show how to perform common user interface creation tasks more easily.
Read more
---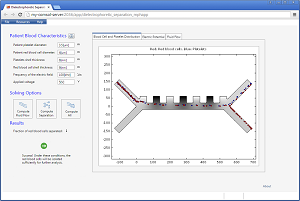 How can you use an electric field to control the movement of electrically neutral particles? This may sound impossible, but in this blog entry, we will see that the phenomenon of dielectrophoresis (DEP) can do the trick. We will learn how DEP can be applied to particle separation and demonstrate a very easy-to-use biomedical simulation app that is created with the Application Builder and run with COMSOL Server™.
Read more
---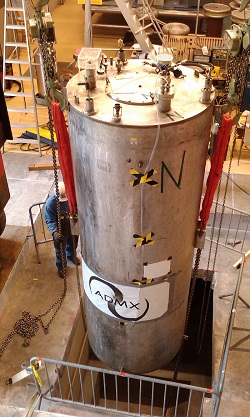 In 1977, the axion, a type of elementary particle, was suggested as a solution to a theoretical particle physics problem: the strong charge-parity (CP) problem. Later, it was discovered that the particle may actually be a component of dark matter. Many experiments are currently underway that have the goal of detecting axions. In this blog post, we'll focus on the Axion Dark Matter eXperiment (ADMX), which uses a microwave cavity in an attempt to accomplish this goal.
Read more
---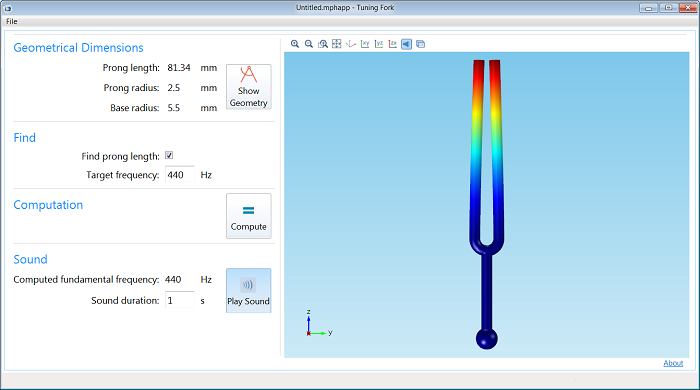 In order to make it easy to get started with the Application Builder, we included a few example applications in the Application Libraries of COMSOL Multiphysics version 5.0. This blog post will give you an overview of the Tuning Fork application and the structural vibration model that it is based on.
Read more
---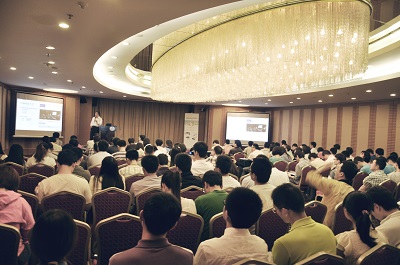 Two weeks ago, I had the privilege of visiting our two new offices in China in conjunction with all-day launch events for COMSOL Multiphysics version 4.4. Both events were greatly successful; Shanghai attracted a hundred or so attendees, while Beijing received almost one hundred and fifty.
Read more
---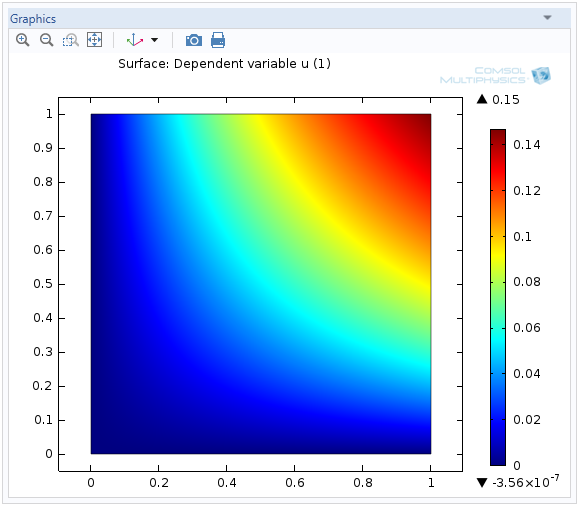 Many of our users are well aware of the fact that COMSOL Multiphysics can be used to solve partial differential equations (PDEs) as well as ordinary differential equations (ODEs) and initial value problems. It may be less obvious that you can also solve algebraic and even transcendental equations, or in other words, find roots of nonlinear equations in one or more variables with no derivatives in them. Are there real applications for this? Absolutely!
Read more
---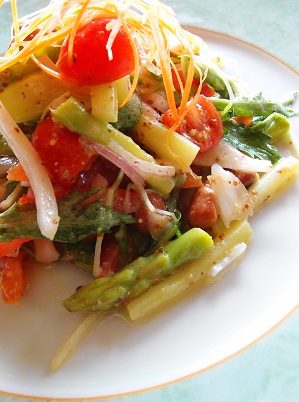 As computer hardware becomes more powerful and affordable, simulations are becoming commonplace in new disciplines of science and engineering. Food science engineering is one such area, and there is no shortfall of publications using COMSOL Multiphysics for food-related simulations. Such kinds of analyses pretty much always require several types of physics to be practically relevant.
Read more
---
Curvilinear coordinates are a coordinate system where the coordinate lines may be curved. The new user interface for automatic computation of curvilinear coordinates is a very practical addition to version 4.3b for those working with anisotropic materials in free-form CAD designs. If you have a generic bent shape and try to apply the usual coordinate systems like Cartesian, cylindrical, or spherical, you are out of luck. Curvilinear coordinates are needed to smoothly follow the design, which typically has no mathematical […]
Read more
---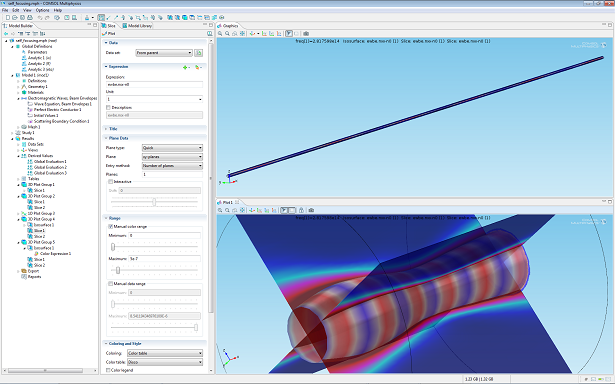 The new COMSOL Multiphysics Wave Optics Module provides engineers with a great set of features for designing their simulations. One of the new capabilities included in this module is the groundbreaking beam envelope method for electromagnetic full-wave propagation. We hope this feature will become instrumental to the optics community.
Read more
---
Get new posts by email
---
Categories
---
Tags