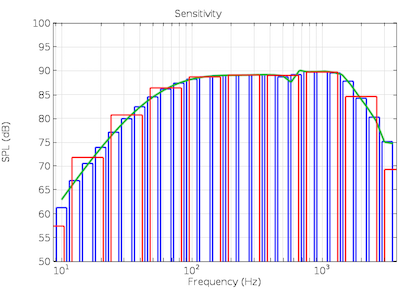 COMSOL Multiphysics version 5.2 introduced a number of new features and functionality, including an acoustics-specific plot type called the Octave Band plot. This plot type provides you with an easy and flexible way to represent any frequency response, transfer function, sensitivity curve, transmission loss, or insertion loss — all of which are essential plots in many acoustics applications. Let's learn a bit more about the Octave Band plot, while highlighting its various options and settings.
Read more
---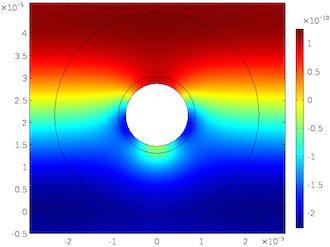 This past July, I had the pleasure of attending the 22nd International Congress on Sound and Vibration. In addition to running the COMSOL vendor booth with my Italian colleague Gabriele, I was also a presenter at the event. My presentation was based on a paper I wrote with Henrik Bruus and Jonas Karlsen that focuses on how to determine acoustic radiation forces including thermoviscous effects. Let's explore acoustophoretic effects in greater detail and the research findings highlighted in my presentation.
Read more
---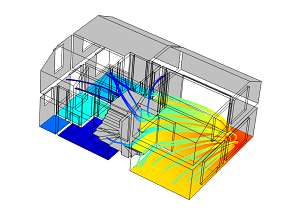 When inside a room — a conference room, concert hall, or even a car — everyone has an opinion of when the "acoustics" are good or bad. In room acoustics, we want to study this notion of sound quality in a quantitative way. In short, room acoustics is concerned with assessing the acoustics of enclosed spaces. The Acoustics Module of COMSOL Multiphysics has several tools to simulate the acoustics of rooms and other confined spaces. I will present those here.
Read more
---
Previously, we introduced the theory behind thermoacoustics. Here, I will go deeper into modeling acoustics with the Thermoacoustic interface in COMSOL Multiphysics and show you some tips and tricks on how to do this.
Read more
---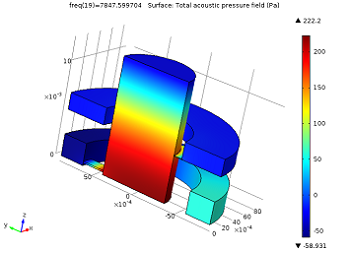 When sound propagates in structures and geometries with small dimensions, the sound waves become attenuated because of thermal and viscous losses. More specifically, the losses occur in the acoustic thermal and viscous boundary layers near the walls. This is a known phenomenon that needs to be included when studying and simulating systems affected by these losses in order to model these systems correctly and to match measurements.
Read more
---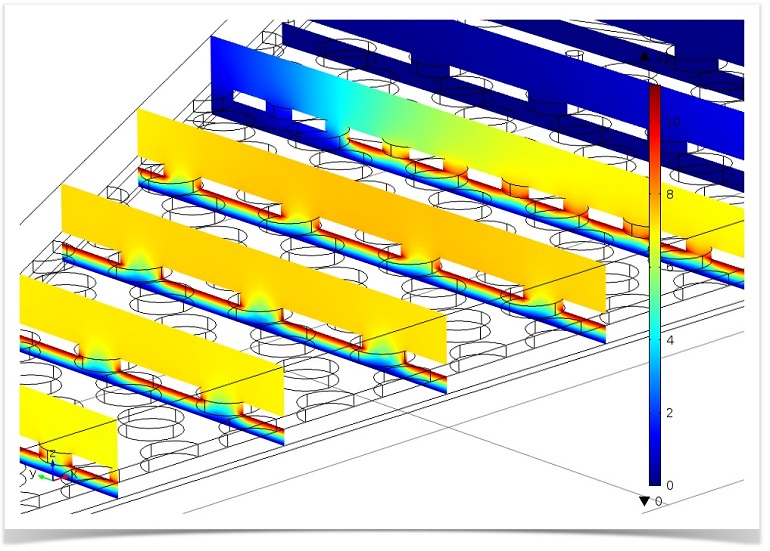 I recently had the pleasure of preparing a small contribution to the 166th Meeting of the Acoustical Society of America (Fall 2013) together with Wade Conklin and Jordan Schultz from Knowles Electronics. Wade presented our paper entitled "Characterization of a microelectromechanical microphone using the finite element method". The work consisted of implementing a virtual prototype of a Knowles MEMS microphone (the SPU0409LE5H microphone, see picture below) using COMSOL Multiphysics.
Read more
---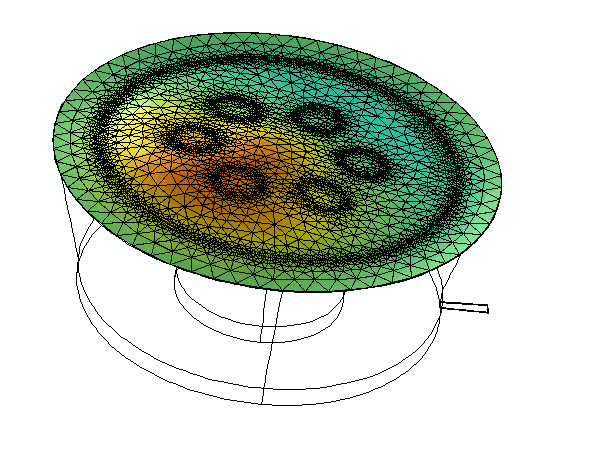 Last month, the Acoustical Society of America (ASA) and the Canadian Acoustical Association (CAA) held the 21st joint meeting of the International Congress on Acoustics (ICA) in Montreal, Canada. This joint congress is one of the major acoustics conferences of 2013, featuring a range of parallel sessions that covered most topics in acoustics. These included, among other things, psycho acoustics, underwater acoustics, transducer modeling, acoustics of musical instruments, nonlinear acoustics, and many more. This year's acoustics conference also featured a […]
Read more
---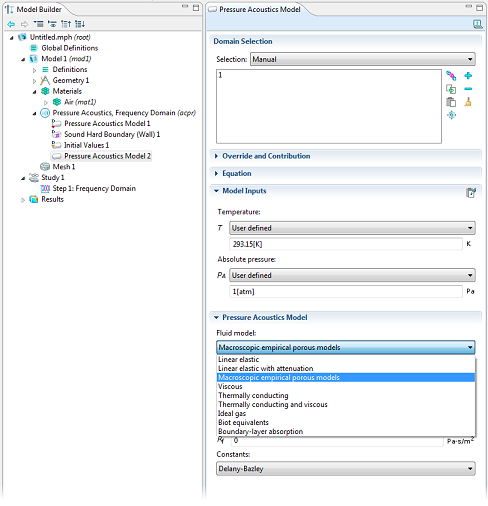 Mufflers are often located in exhaust systems or on heat, ventilation, and air conditioning (HVAC) systems, where their key functionality is to dampen the noise that is emitted from the system. A correct description of the acoustic damping (absorption and attenuation) processes in the muffler is important when designing and modeling these systems.
Read more
---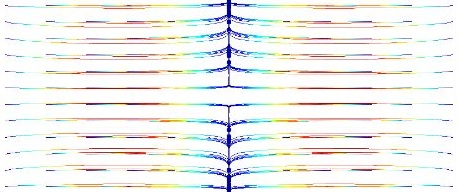 The use of acoustic waves to manipulate suspensions of particles, such as cells, has inspired the work of many researchers, paving the way for the field of ultrasound acoustofluidics. The manipulation is achieved in many ways, including using bulk acoustic waves (BAW) and surface acoustic waves (SAW), as well as acoustic radiation forces and acoustic streaming-induced drag. The latter two combine to produce the acoustophoretic motion of the suspended particles; i.e., movement by means of sound, and the methods provide […]
Read more
---
COMSOL is going to be a silver sponsor for the Inter-Noise 2012 conference that will be held in New York City on August 19-22. Inter-Noise 2012 will be the 41st International Congress and Exposition on Noise Control Engineering. This event is one of the largest acoustics conferences and covers a variety of topics in acoustics, vibrations, and noise control, including a session on numerical techniques.
Read more
---
Get new posts by email
---
Categories
---
Tags