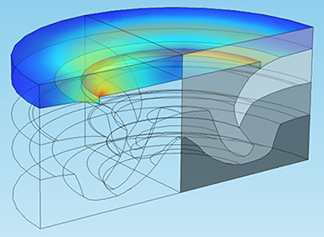 Corrosion is one of the most serious factors affecting the transportation industry. In an effort to minimize its impact, a German research institute and the manufacturers of Mercedes-Benz joined forces to investigate the corrosion occurring in automotive rivets and sheet metal. Using COMSOL Multiphysics simulation, they were able to study corrosion's effects on car components.
Read more
---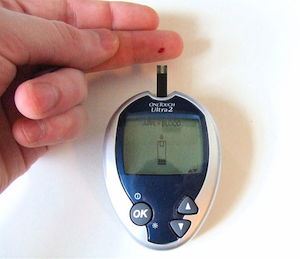 Diabetes is an incurable global killer: the World Health Organization estimates 350 million diabetics worldwide, with an average annual fatality rate close to 1%. Fortunately, modern medical science enables diabetics to manage their glucose levels and intake, so many countries have seen greatly reduced danger of the disease. Many diabetics must track their glucose levels throughout the day, requiring an accurate method for measuring the concentration of glucose in blood. For modern sensor designs, the method of choice is electrochemistry.
Read more
---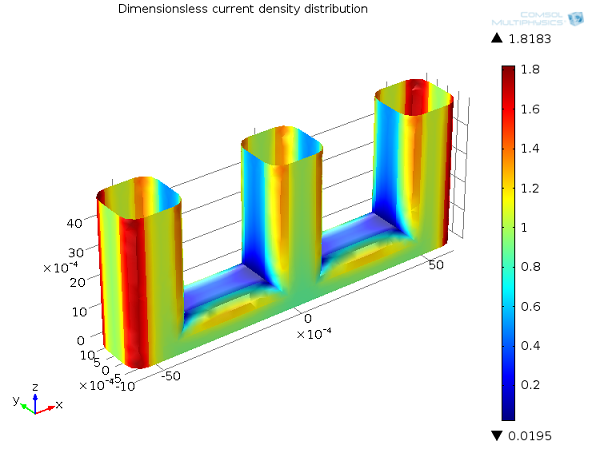 When designing electrochemical cells, we consider the three classes of current distribution in the electrolyte and electrodes: primary, secondary, and tertiary. We recently introduced the essential theory of current distribution. Here, we illustrate the different current distributions with a wire electrode example to help you choose between the current distribution interfaces in COMSOL Multiphysics for your electrochemical cell simulation.
Read more
---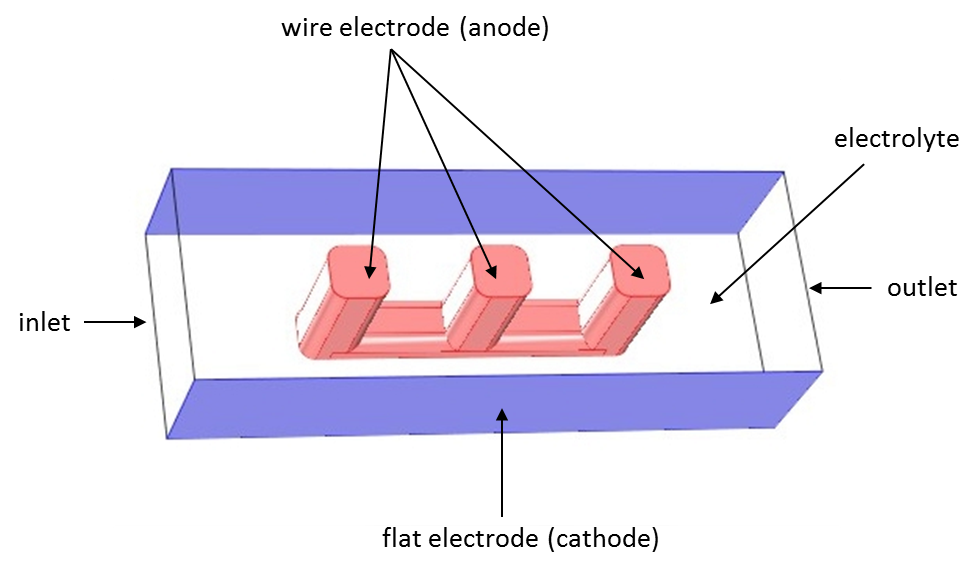 In electrochemical cell design, you need to consider three current distribution classes in the electrolyte and electrodes. These are called primary, secondary, and tertiary, and refer to different approximations that apply depending on the relative significance of solution resistance, finite electrode kinetics, and mass transport. Here, we provide a general introduction to the concept of current distribution and discuss the topic from a theoretical stand-point.
Read more
---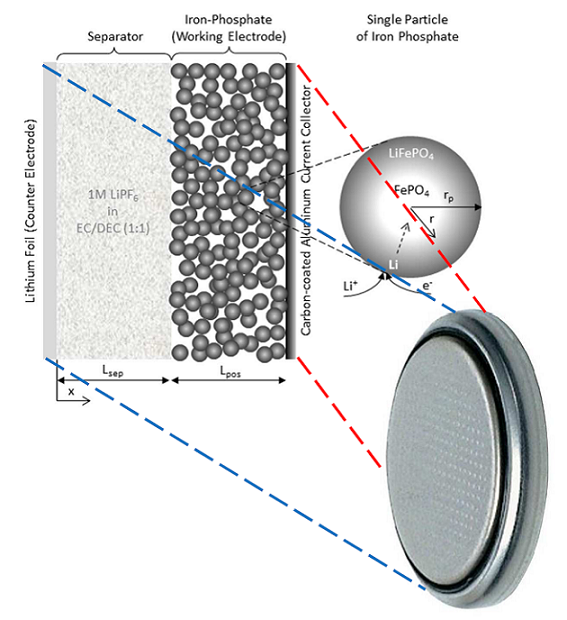 During my time as a PhD student, a blue "Chemical Landmark" plaque was fitted to the building a couple of hundred yards down the road from my lab. The plaque commemorates the achievements of the researchers who made the lithium-ion (Li-ion) battery viable. Whether or not you know about the electrochemistry of rechargeable lithium-ion batteries, you probably rely on one. We carry them around in our phones and laptops, and ride in cars and planes that use them for power. […]
Read more
---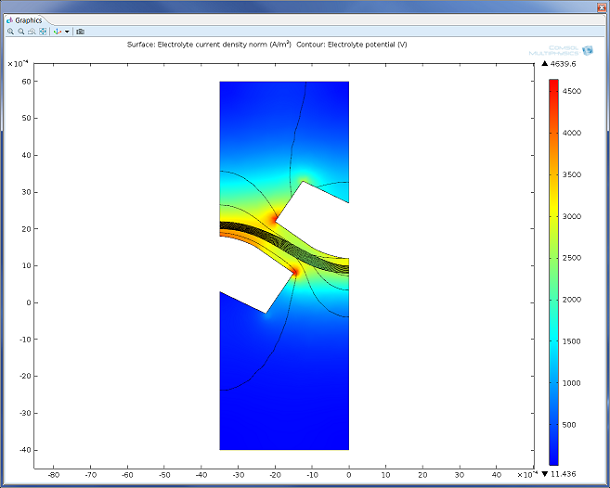 My colleague, Edmund Dickinson, recently blogged about cyclic voltammetry, and how this can be modeled. It was a fantastic blog entry, as it really described the application, and how to implement such models in COMSOL Multiphysics. While Edmund has a background in electroanalysis, where cyclic voltammetry, potentiometry, and electrochemical impedance are important tools, I had a different but similar life before COMSOL, working within industrial electrolysis. For both of us, the new Electrochemistry Module would have been the perfect tool […]
Read more
---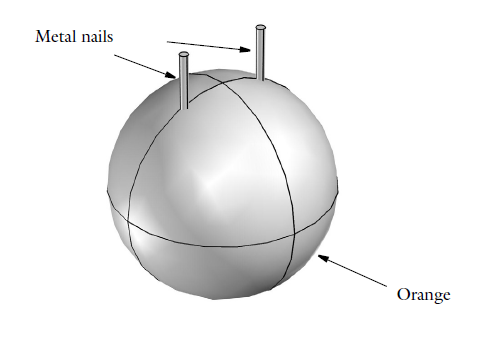 Did your chemistry teacher use an orange or lemon to demonstrate the concept of a battery, back in the day? You might remember how she magically produced electricity by sticking a couple of metal nails into the citrus fruit, as the whole class watched in awe. What if we now used simulation tools to demonstrate how an orange battery works, and then use that as an intro to electrochemistry modeling?
Read more
---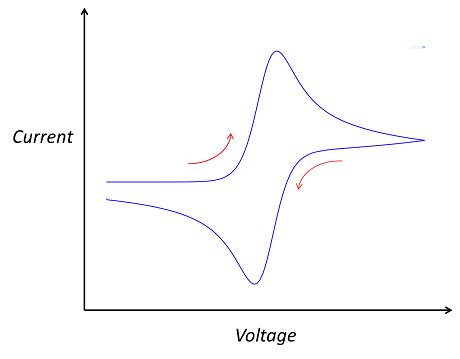 If you're not an electrochemist, chances are you've never come across cyclic voltammetry. But look at any electrochemical journal, conference proceedings, or company website for manufacturers of electrochemical sensors. Somewhere near the front, you'll see a distinctive "double-peaked" graph.
Read more
---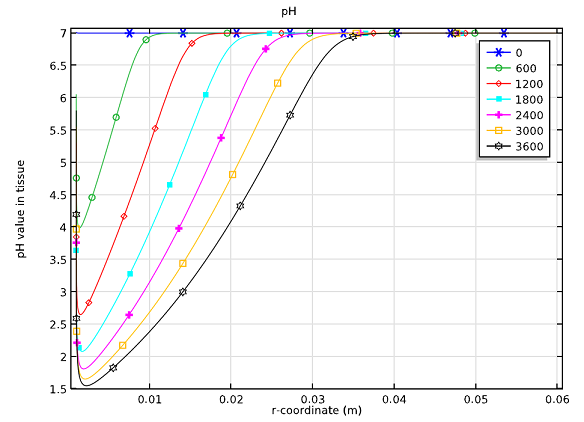 It's always been hard to place the field of electrochemistry into a more traditional engineering field. Departments and institutions that focus on electrochemical applications can be found within the faculties of Chemical Engineering, Physics, Materials Science, Physical Chemistry, and even Civil Engineering and Electrical Engineering. I believe this is because electrochemistry is heavily involved in applications that are quite varied — and in some ways quite new. Electrochemical applications need to be studied before they can be understood and optimized, […]
Read more
---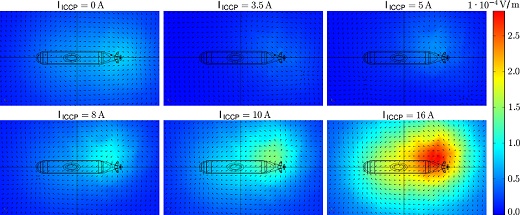 It's long been known that a danger with corrosion is that it compromises the structures that it affects. This is particularly relevant for the naval industry where material failure leads to leaks and the like. Now, another danger is becoming apparent.
Read more
---
Get new posts by email
---
Categories
---
Tags