German Branch Expands to Berlin with New Office
We are excited to announce the expansion of our branch office in Germany – a new technical sales and support office will be located in Berlin. This new office will bring us closer to scientific institutions and companies in the Berlin area. As managing director of COMSOL Multiphysics GmbH, Dr. Bernard Fluche, says in our recently published press release: "Not only is Berlin the capital of our country, it is well on its way to becoming Germany's number one scientific and high-tech location." He is right about that; you might recognize some of the institutes mentioned in the press release.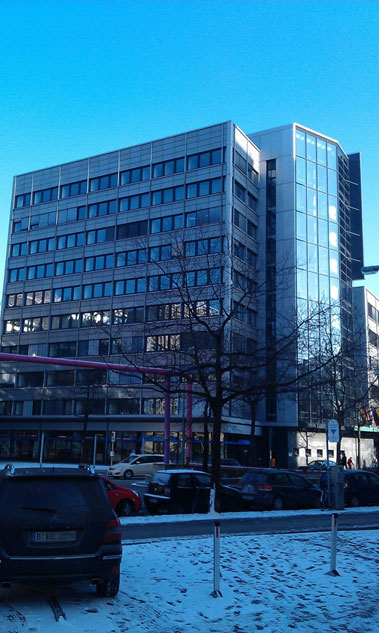 In its early stages the Berlin office will focus on software sales and support the German headquarters in Göttingen, with a staff of five new technical sales representatives. Future plans involve adding 5-10 employees to the initial staff.
The address of the Berlin office of Comsol Multiphysics GmbH:
Comsol Multiphysics GmbH
Kurfürstenstr. 84
10787 Berlin
Germany
Get the press release in English here: "COMSOL Opens New Office in Berlin"
Get the press release in German here: "Comsol Multiphysics GmbH eröffnet neue Niederlassung in Berlin"
---
---
|
© 2017 by COMSOL Inc. All rights reserved