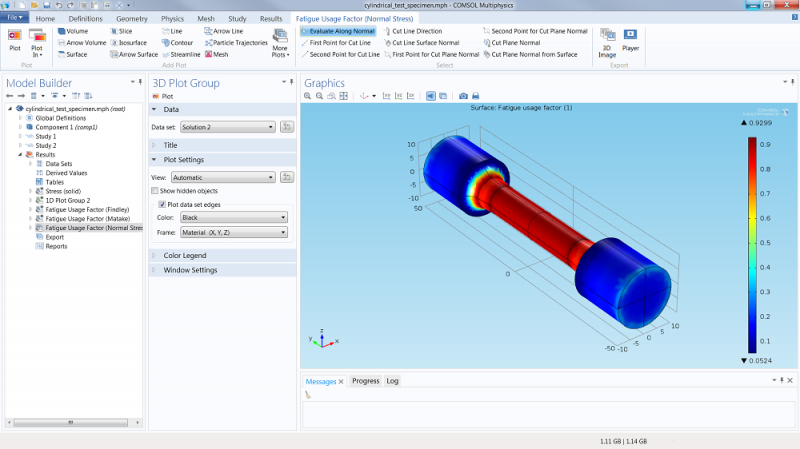 There are two main resources for finding COMSOL Multiphysics tutorial models: our online Model Gallery and the Model Library within the software. We also continuously push out model updates that you can download to your Model Library. Here's your guide to what these resources are and how to use them.
Read more
---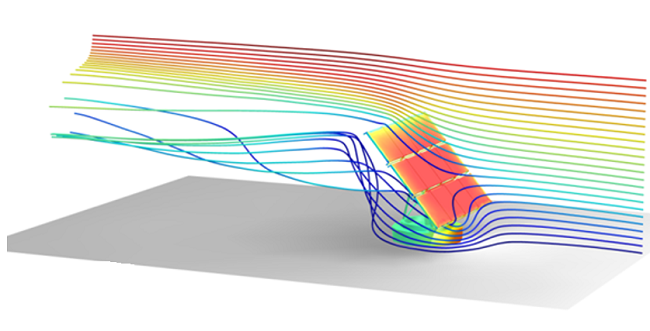 One of the questions we get asked all the time is: "Can I use COMSOL Multiphysics for solving my fluid-structure interactions problems?" Of course the answer is yes, so let's talk a little about the various fluid-structure interaction (FSI) modeling techniques. Along the way, we will introduce the add-on modules you will need for these various types of analyses.
Read more
---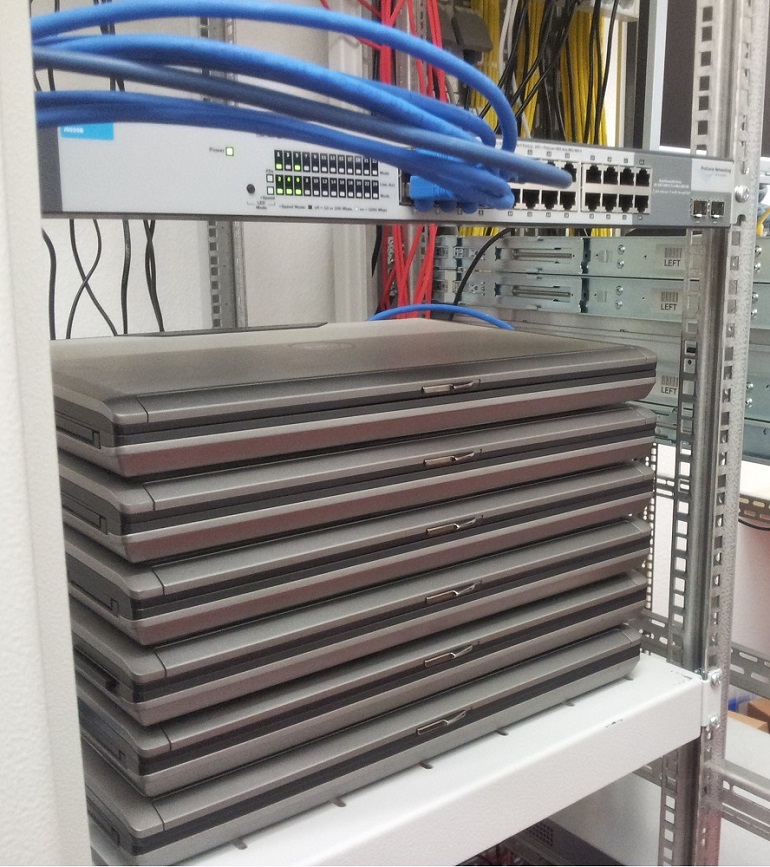 Many of us need up-to-date software and hardware in order to work efficiently. Therefore, we need to follow the pace of technological development. But, what should we do with the outdated hardware? It feels wasteful to send the old hardware to its grave or to just put it in a corner. Another, more productive, solution is to use the old hardware to build a Beowulf cluster and use it to speed up computations.
Read more
---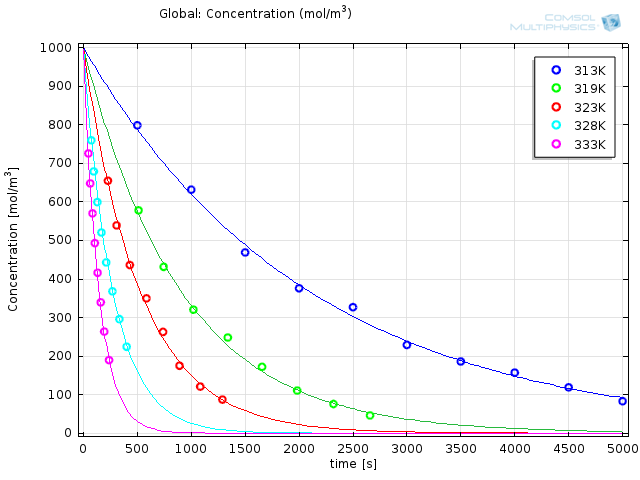 The last two blog posts in the Chemical Kinetics series were concerned with modeling chemical reactions based on a particular set of parameters. While this is important and of great academic and industrial interest, the relevant parameters were assumed. Now, let's find out how to estimate the chemical parameters using COMSOL Multiphysics.
Read more
---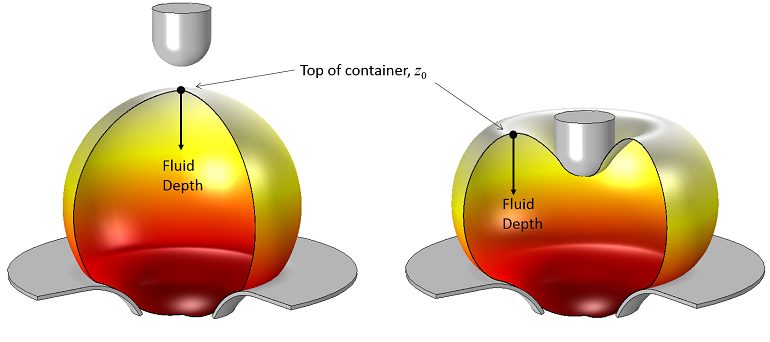 In a previous posting, we looked at computing and controlling the volume of a cavity filled with an incompressible fluid, which solved for the static deformation of a fluid-filled rubber seal. In that example, we did not explicitly model the fluid, but added an equation to solve for the pressure, assuming incompressibility of the fluid. Here, we will extend this approach and include the hydrostatic pressure of the fluid in the deforming container.
Read more
---

The Mach-Zehnder modulator is a type of optical modulator used for communication applications. To understand how it works and how to optimize its design, you can use the COMSOL simulation software.
Read more
---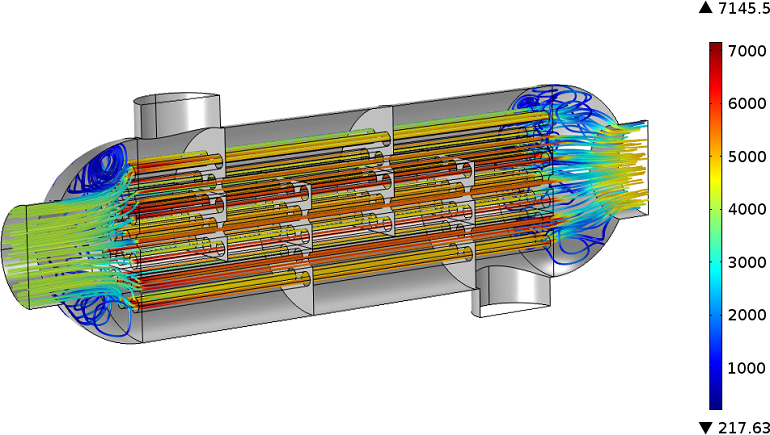 Fluid flow is involved in many engineering applications. In addition to typical CFD simulations, which replace experiments in wind tunnels, flow must also be considered in the cooling of electronic devices or in the chemical industry, where reacting species are transported by a fluid. COMSOL Multiphysics offers dedicated interfaces for various flow types. When should we use the Laminar Flow or Turbulent Flow interface?
Read more
---

Previously, you saw how to compute stiffness of linear elastic structures in 0D and 1D. Today, we will expand on that and show you how to model this in 2D and 3D. We will also show you an alternate method to compute stiffness.
Read more
---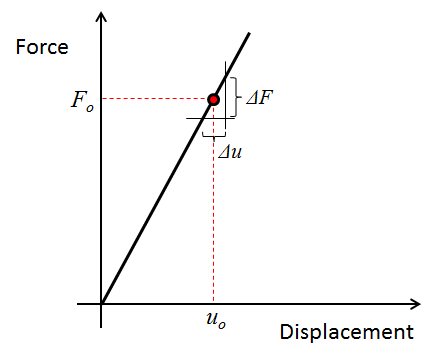 Today, we will introduce the concept of structural stiffness and find out how we can compute the stiffness of a linear elastic structure subjected only to mechanical loading. In particular, we will explore how it can be computed and interpreted in different modeling space dimensions (0D and 1D) and what factors affect the stiffness of a structure.
Read more
---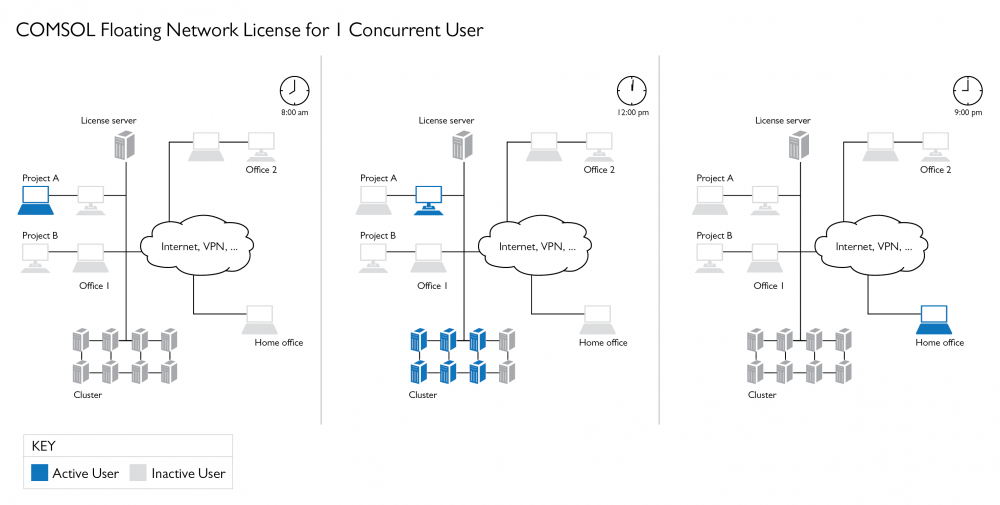 From an installation point of view, the main difference between a COMSOL CPU-Locked Single User (CPU) and Floating Network License (FNL) is how they are installed and managed. However, the FNL not only offers every single benefit of a CPU license, but also enables several additional features while greatly enhancing your workflow, allowing COMSOL Multiphysics to scale with your company's growth.
Read more
---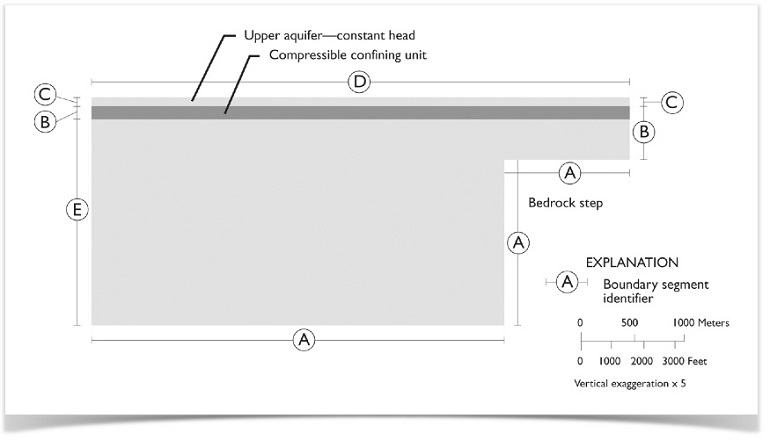 The Leaning Tower of Pisa is regarded as one of the most famous landmarks in the world, although geotechnical engineers probably view it more as a construction gaffe. To prevent such a leaning fate, it could be useful to run an analysis in order to predict possible subsidence due to poroelastic deformation.
Read more
---
Get new posts by email
---
Categories
---
Tags