Malagah Creations™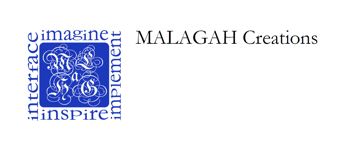 The focus of Malagah Creations™ is on research, development, training, and consulting. Research areas include heat transfer modeling and validation, thermal management and design optimization, design of experiments, thermal imaging, and flow optimization. Process improvement (Lean Six Sigma Black Belt), mechanical test management, and operations research are among other specialties.
Areas of Expertise
Heat transfer modeling and validation
Thermal management and design optimization
Design of experiments
Thermal imaging
Flow optimization
Process improvement (Lean Six Sigma Black Belt)
Mechanical test management
Consultant Contributions
Projects (Principal)
Thermal analysis and optimization of laser welding of polymer fibers
Thermal management of PRIMOVE and LIM forced air and liquid-cooled systems
Optimization of airflow for an HVAC duct
Thermal analysis of fire endurance for a train body frame for design optimization
Thermal analysis of ultracapacitors
Thermal analysis of LED lamps in operation
Thermal-stress analysis of LED lamps in manufacturing
Modeling airflow in a face mask
Laser transmission welding of thermoplastics
Heat transfer modeling in a human eyeball
Meteorological thermodynamics — numerical modeling of a Skew-T chart
Book
L.S. Mayboudi, Heat Transfer Modelling Using COMSOL: Slab to Radial Fin (Multiphysics Modeling Series), Mercury Learning and Information, p. 319, 2018.
---
Address and Contact Information
Dr. Layla S. Mayboudi
Phone: (613) 583-5295
Email: LMayboudi@gmail.com