COMSOL CONFERENCE 2019 Bangalore
November 28–29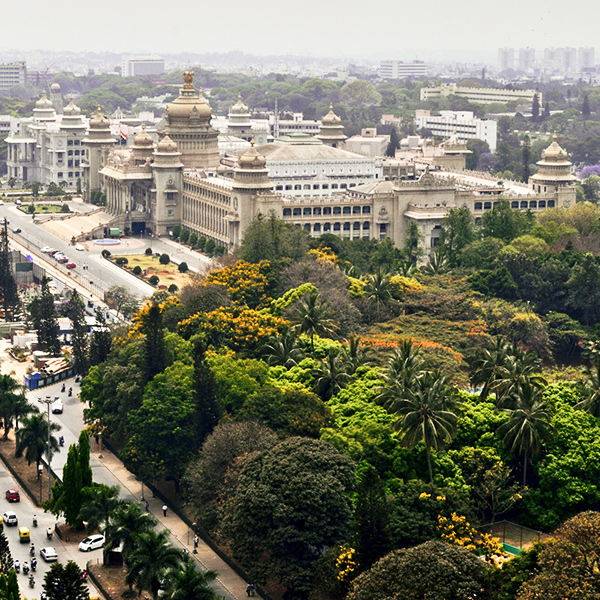 You are invited to attend the COMSOL Conference 2019 to advance your numerical simulation skills and connect with fellow modeling and design experts. This event focuses on multiphysics simulation and its applications. A great variety of sessions offer everything from inspiring keynotes by industry leaders to 1-on-1 discussion with application engineers and developers. You can customize the program to your specific needs, whether the purpose is learning new modeling techniques or connecting with fellow users of the COMSOL® software. Join us at the COMSOL Conference to:
Stay up-to-date with current multiphysics modeling tools and technologies
Pick up new simulation techniques in a variety of minicourses and workshops
Present a paper or poster and gain recognition for your design and research work
Interact with your colleagues in industry-specific panel discussions
Get assistance for your modeling problems at demo stations
Learn how to build and deploy simulation applications for your team or organization
Draw inspiration for your next design innovation from leaders in multiphysics simulation
Register Now
Introduction to COMSOL Multiphysics®
Keynotes and Awards Ceremony
Conference Venue
ITC Gardenia
1, Residency Road, Shanthala Nagar,
Ashok Nagar, Bengaluru,
Karnataka 560025
Get Directions
TRANSPORTATION
From Kempegowda International Airport
The hotel is 39 km from the Kempegowda International Airport. You could take either an airport taxi or an app-based taxi to the conference venue. Taxis are readily available outside the Arrivals terminal and do not require advance booking. The approximate ride fare would be ₹900. Alternatively, you can take a bus service, KIAS 5 or KIAS 7, and stop at the Richmond Circle bus stop or the Mallaya Hospital bus stop for the respective routes. The hotel is about 700 m and 400 m from the respective bus stops.
From Bangalore City Railway Station
The hotel is 5 km from the Krantivira Sangolli Rayanna Railway Station (Bangalore City Railway Station). You could take an app-based taxi or an auto rickshaw to the conference venue. Taxis are readily available outside and do not require advance booking. There are multiple buses from the Majestic Bus stand (opposite the railway station) to the hotel. Find a suitable bus route here.
ACCOMMODATIONS
We recommend that conference attendees stay at the conference venue, the ITC Gardenia. During the conference, lunch and refreshments are included both days. On November 28th, COMSOL will also host a gala dinner at the conference venue. There is free parking for conference attendees.
If you would like to explore other options for your stay near the conference venue, click here.
Get ready to connect, learn, and innovate. Join the top minds in science, physics, and engineering for 2 days of learning, talks by industry experts, and presentations featuring cutting-edge R&D.
Register
Contact
Registrar
{{confReg.user.first_name}} {{confReg.user.last_name}}
{{confReg.office_name}}
{{confReg.user.office_phone}}