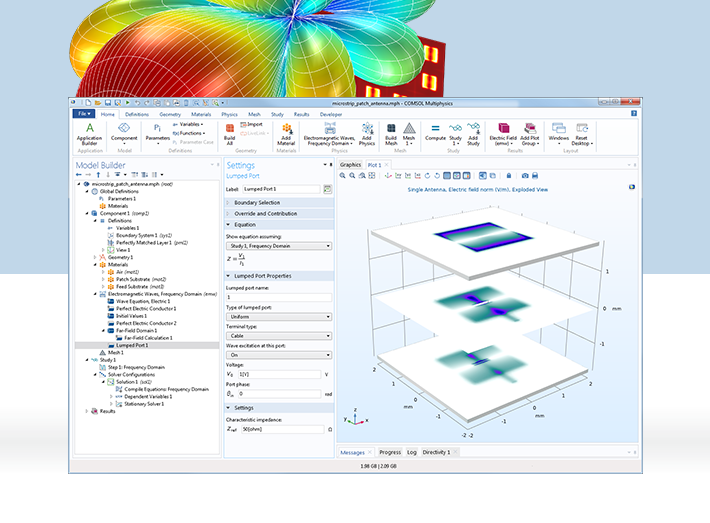 Välkommen till en gratis heldag med COMSOL i Göteborg! Vårt mål är att du ska få nya idéer, se möjligheter och lära dig mer om hur simuleringar med COMSOL Multiphysics® kan hjälpa dina utvecklingsprojekt.
Inbjudna talare från Arcam, Fingerprint Cards, Huawei och Volvo Cars kommer att dela med sig av sina erfarenheter. Vi ger dig även en grundläggande introduktion till COMSOL Multiphysics® och en överblick av hur mjukvaran används för att simulera värmeöverföring, hållfasthet, akustik, fluidmekanik, elektromagnetism, kemiteknik, och självklart multifysik. Vi visar den senaste utvecklingen inom simuleringar och under hela dagen finns COMSOL-personal till hands för att diskutera dina utmaningar.
Oavsett om du är nybörjare eller simuleringsexpert, så är vår förhoppning att du kommer att lämna dagen med ny kunskap och inspiration.
Agenda
08.30-09:00
Registrering
09:00-09:45
Introduktion till COMSOL Multiphysics® och COMSOL Server™
09:45-10:00
Lågfrekvent elektromagnetism & elektrostatik
10:00-10:30
Kaffepaus
10:30-11:00
Simulering av EMC i fordon
Anders Bergqvist, VETEC/Volvo Cars
11:00-11:30
Modellering av elektronstråle för additiv tillverkning
David Svensson och Armin Azhirnian, Arcam
11:30-13:00
Lunch
13:00-13:30
Strukturmekanik & akustik
13:30-14:00
Simuleringsdriven utveckling av fingeravtryckssensorer
Staffan Häglund, Fingerprint Cards
14:00-14:15
Högfrekvent elektromagnetism & optik
14:15-14:45
Några exempel på RF-simuleringar gjorda med COMSOL på Huawei i Göteborg
Mattias Gustafsson, Huawei
14:45-15:15
Kaffepaus
15:15-15:45
CFD, värmeöverföring & elektrokemi
15:45-16:15
Simulering av Li-jonbatteri, åldringsmekanismer och parameterestimering
Evelina Wikner, Volvo Cars
16:15-
Mingel
Register for COMSOL Day Gothenburg
This event has ended. Visit the event calendar to view upcoming events.