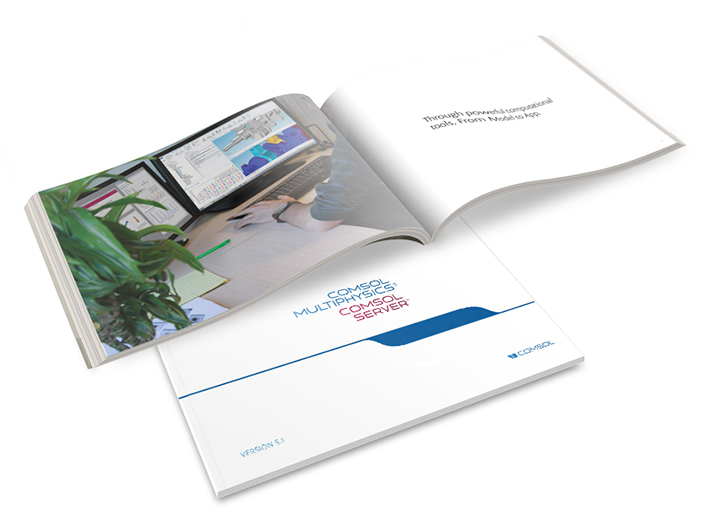 COMSOL Version 5.1 Product Booklet
How do you create the best design and share your simulation expertise?
With COMSOL Multiphysics® version 5.1 and COMSOL Server™ you can build and share your simulation applications for everyone to use. As the leading multiphysics simulation and application design environment, COMSOL software provides engineers, researchers, and product designers with powerful computational tools.
Browse the Product Booklet to discover the breadth of the electrical, mechanical, fluid, and chemical applications that you can model and simulate. Stay up-to-date with the new capabilities added with version 5.1 and see how the Application Builder and COMSOL Server™ can boost your productivity and drive innovation by letting you build and share simulation apps.
Content:
COMSOL Multiphysics®
COMSOL Server™
Application-specific products
User support
License options
Download the PDF version of the COMSOL Product Booklet, or click the link below to open an interactive copy.