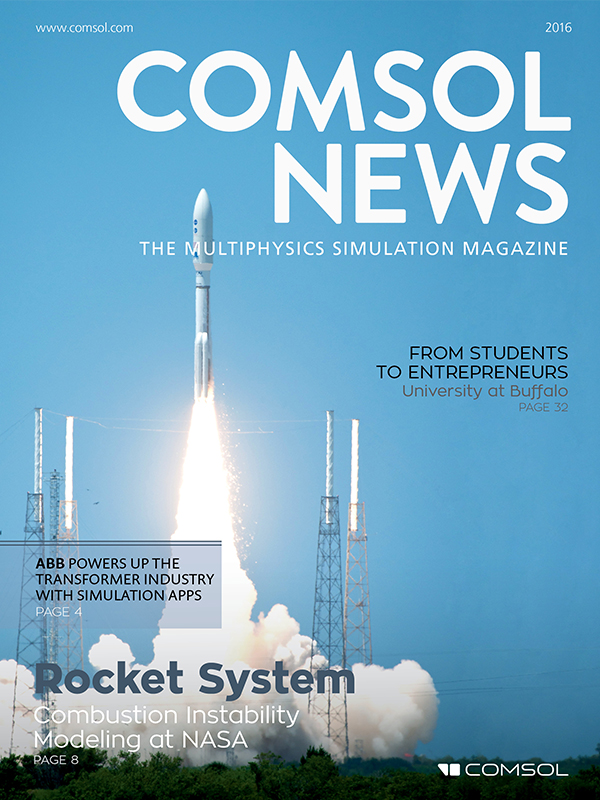 COMSOL News 2016
Engineers and designers across industries are using the powerful computational tools offered in the COMSOL Multiphysics® software for cutting-edge modeling, simulation, and application design. To help inspire your own product development and research activities, we have collected some of their stories in COMSOL News 2016. The articles feature use cases such as rocket propulsion at ...
Industry Applications
Browse through videos, user stories, models, and multimedia offerings showcasing how COMSOL Multiphysics is used in several application areas.
Success Stories
Take an in-depth look at the products COMSOL users are creating with their research by reading articles about the latest cutting-edge multiphysics applications.
Product Documentation
Get started right away with COMSOL. Check out our documentation to learn how to use the software with step-by-step modeling examples.
White Papers
Here you will find informative and interesting white papers based on specific application areas.
Product Literature
Learn about COMSOL products by flipping through the product suite. Find the right product for your simulation needs, whether they are electrical, mechanical, fluid, or chemical.
User Presentations and Textbooks
Learn more about posters and presentations showcased by your peers at worldwide COMSOL Conferences.